ETHIOPIAN SIDAMO GR. 2- Medium Roast Coffee
ORI-ETSIME-BE250
We only roast our Ethiopian coffee beans to order - All of our coffees are fresh and never stored!
What you need to know about Sidamo Ethiopian coffee

Sidamo Ethiopian coffee is an elegant coffee with lemon and citrus notes and bright crisp acidity.
Flavours - tea-like, lemony
Aroma - flowers, citrusy, cocoa
Body - soft & smooth
Acidity - bright & cistrusy
Perfect for...
Sidamo is great from filter coffee machines and delicious in cafetiere. 
The finer details... 
Origin: Ethiopia 
Region: Sidamo
Altitude: 1,600 -1,900 m above the sea level
Variety:

 

100% Typica
Harvest Period: October - December
Processed Method: Fully washed
Ethiopia is thought to be the birthplace of coffee with wild growing Coffea Arabica being found in the forests of the Kaffa region. Ethiopia coffees are among the world's most varied and distinctive.
This type is grown in the Sidamo region south of the capital, Addis Ababa. It is the most southern and most productive province in the country. The region is well known for having ideal climate conditions for growing coffee. This is all due to high altitudes of between a 1600 - 1900 meters, ample rainfall, optimal temperature, and rich soil.
Washed Sidamos are typically high quality coffee with unique sweet lemon and floral flavours, and an ideal balance between acidity and body. Sometimes this type can be compared favourably with coffee from the Yirgacheffe region.
For Ethiopian coffees, the Grade 2 signifies that the coffee is washed. Also, the difference between grade 1 and 2 is defined by the number of visible defects in the prep. If a coffee receives a grade 1 classification, it has 0 - 3 defects; this is rare! Grade 2 coffees allow 4 - 12 defects. Typically the quality of washed coffees is more consistent than that of unwashed coffees.
Customer Reviews
09/11/2021
R N.

United Kingdom
First Time Buyer's Experience
See Old Brown Java Review
21/10/2021
Joseph D.

United Kingdom
Excellent coffee!
Really tasty for both aeropress and v60
27/09/2021
Alan

United Kingdom
a great everyday coffee
I have always loved Ethiopian coffees and this Sidamo is my favourite everyday coffee - it is nicely balanced between strength, flavour and cost. If find the dark roast equally good - and sometimes try it for a change.
14/09/2021
BT G.

United Kingdom
Really good
Really good coffee. Works very well for filter coffees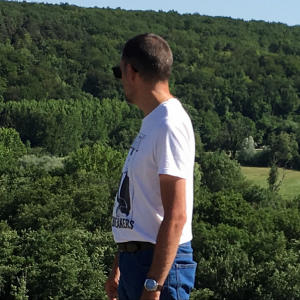 RK
26/08/2021
Rev. Keith Waters

United Kingdom
light, bright and just right
Sometimes coffee can disappoint - this one really doesn't :)